10 Fresh Strawberry Desserts
10 fresh strawberry desserts. Recipes for strawberry smoothie, ice cream cake, strawberry jam, donuts and cupcakes made with fresh seasonal strawberries!
Strawberries are my favorite fruit. I am so happy when strawberry season is here. I have a chance to go to the farm and pick up strawberries for the whole year. I found an organic strawberry farm 1 hour away from me. I am happy it is not so far away from my home. Last year I picked up six large baskets of strawberries. I made a strawberry jam, compote, ice cream. Some we ate and the rest I froze. I had few bags for the whole year. I used it mainly for smoothie.
Recently, I purchased strawberries from the store and I already noticed they are different. I prefer my local organic strawberries. They are more red and sweeter.
Vanilla Cupcakes stuffed with dulce de leche and topped with strawberry whipped cream frosting.
Naturally colored white chocolate strawberry popcorn made in few minutes.
This strawberry jam is made with orange peel and orange juice. Perfect for brunch or breakfast!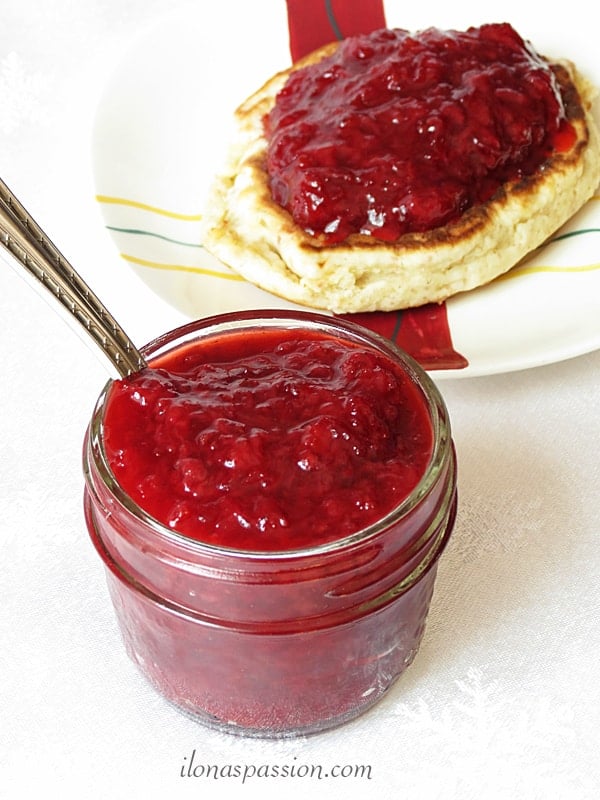 Easy to make bruschetta with cream cheese, honey and fresh strawberries.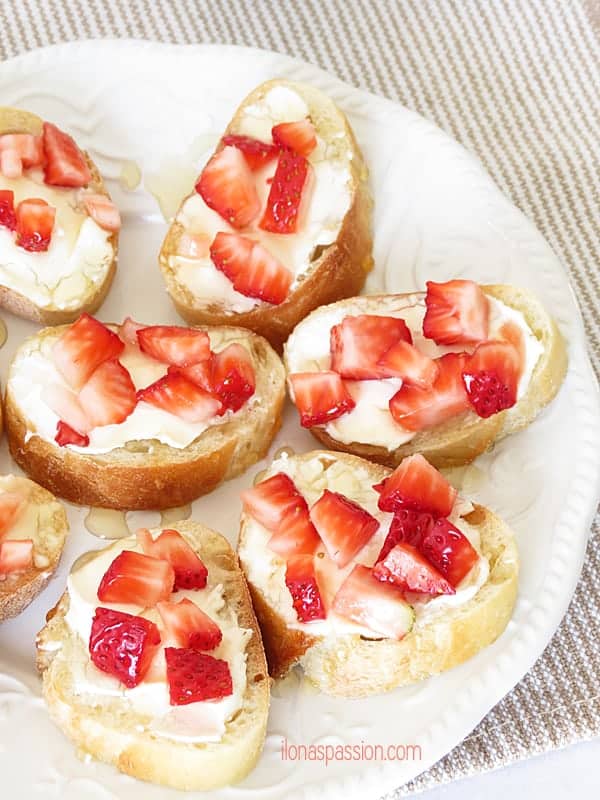 Healthy and satisfying chia smoothie.
2 layer ice cream cake with two flavors banana and strawberry.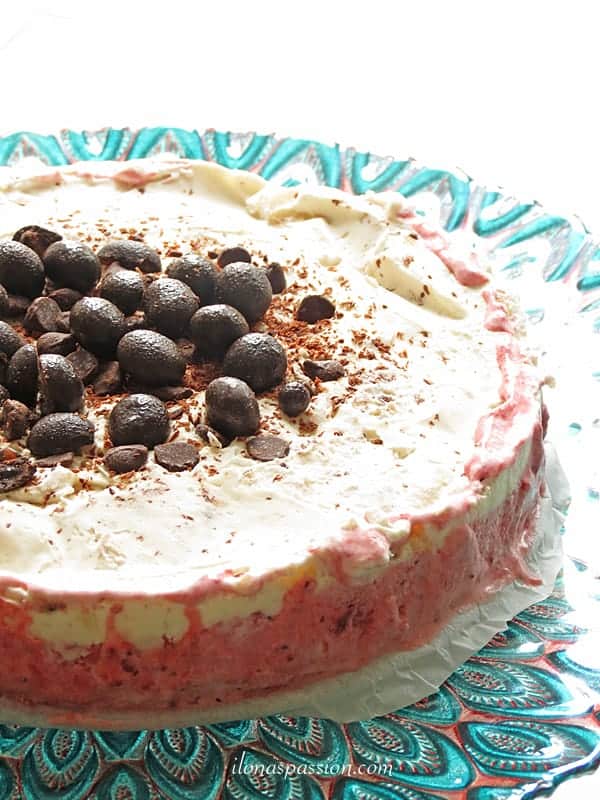 Mini buttermilk donuts topped with strawberry icing. Great for pink and gold parties!
Homemade ice cream made with baked balsamic strawberries.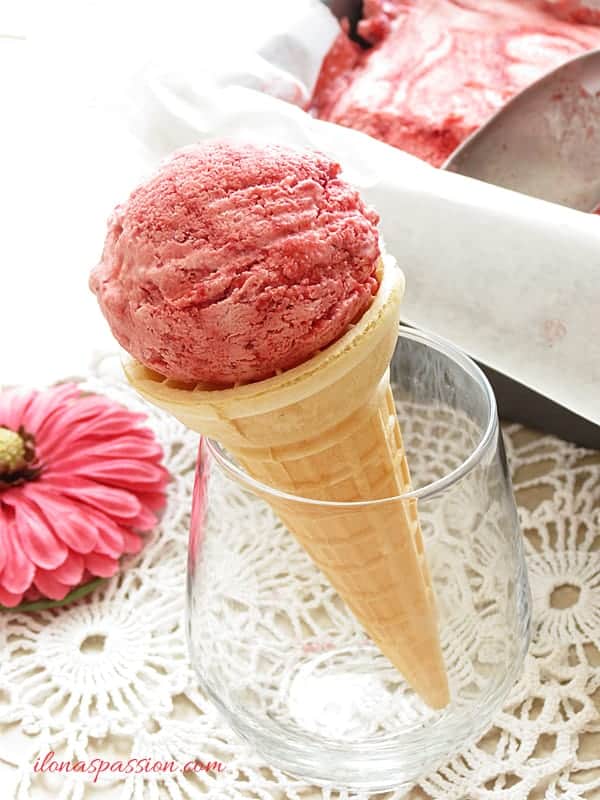 Sugar cookie cups topped with strawberry whipped cream.
No dairy homemade strawberry ice cream made with coconut milk.
Enjoy my 10 Fresh Strawberry Desserts!!!
Would you like to see more? Follow me: FACEBOOK, PINTEREST, GOOGLE+, INSTAGRAM, TWITTER, or SUBSCRIBE to receive recipes and party themes in your inbox!