Recipes and Party designs including invitations for Adult Birthday Party!

Summer will be here soon and it means more fun and barbecues. Therefore, if you are planning Birthday party for yourself or anybody else I've got you covered from recipes to party designs including Invitations and Cards. Probably you will find something for your next party!
Elegant Birthday Party Invitation with chalkboard background. It can be customized for 50th, 30th, or any other birthday. It comes with FREE thank you card perfectly customized with your own wording.

Another yummy appetizer are these Stuffed mushrooms with mozzarella cheese, chive and broccoli. They are perfect bites for a party. Everyone can easily grab a little and totally delicious mushroom.
I hope you are ready for flavorful mini appetizer sandwiches. Feta and cilantro are new combination of flavors, it is totally unique and different. These sandwiches are very easy to make, just simply baked and stuffed with yummy combination of feta cheese, tomatoes and cilantro. However, your guests will be definitely satisfied.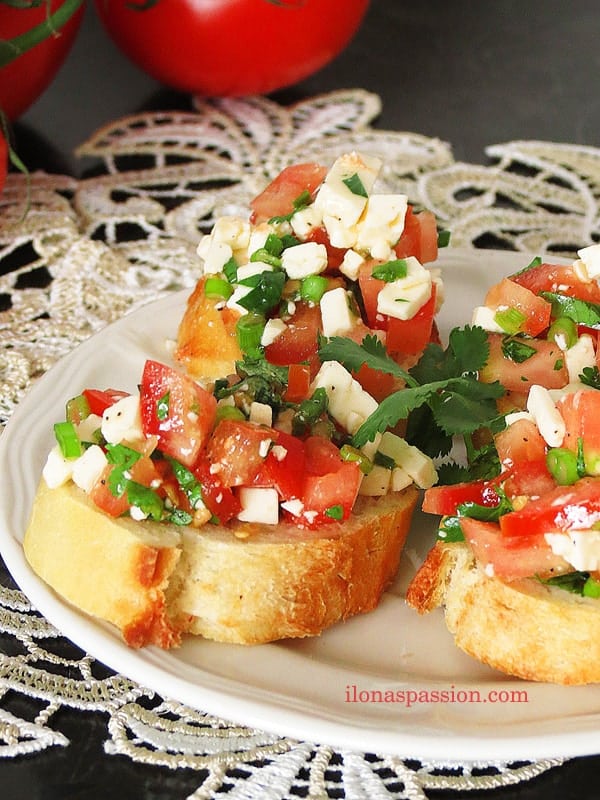 Beau-coup offers a unique party favors, decorations, supplies for any life's occasion. They have a great selection of supplies for Adult Birthday Party. You can make your party perfect with Beau-coup. Their site is easy to navigate. Everything is nicely organized and easily to find. In addition to decorations they offer one-of-a-kind gifts. Be sure to check them out!

Everybody will be surprised by these little brownies made with cream cheese frosting. Totally a must at the Party. Dressed with chocolate covered strawberries.
Adult Birthday Party Invitation with beautiful red chevron and chalkboard. This is especially nice color combination of blue, red and black. FREE thank you card included with a purchase.

Cooked Salmon Fillet and served with crackers, lettuce and maple mustard dressing. Most of all the dressing is homemade and requires only 3 ingredients to be made. Tangy and sweet party bite that everyone will like!
Totally Red Birthday Invitation with white typography. Printable and customized with your own wording. FREE Thank you card included as well.
Mushroom Mini Quiche served as a vegetarian dish. Made only with mushrooms, cheese and chive. Small bread cups are perfect for family and friends gathering!

Birthday Invitation with flowers in color blue and pink is perfect for woman's party. Very beautiful and elegant design as printable jpeg. file or pdf. file. Made between 2 days (like all my designs) and sent to email address. It can be easily printed in Photo Lab, Print Shop or home printer. FREE Thank you card included.

Would you like to see more? Follow me: FACEBOOK, PINTEREST, GOOGLE+, INSTAGRAM, WANELO
If you enjoyed my Adult Birthday Party Inspirations please share it!