June went by and I can share some favorite things from this month. I bought couple stuff for my kitchen and I can't wait to post it here on the blog.
1. My younger son turned 6 on June. He is growing so fast. We had a birthday party with lots of party decorations. On the blog I'll be sharing soon his bow tie party theme and delicious Snickers cupcakes (—> recipe on Monday!). We had a delicious homemade strawberry banana ice cream cake and lots of fruits, chips and popcorn.
However, the party was on Saturday but the real birthday was on Wednesday so we just got an ice cream cake from Dairy Queen for this day.
2. I bought a Black & Decker Chrome Belgian Waffle Maker
and I'm really satisfied. I don't have to buy frozen waffles anymore. My children can eat homemade waffles without any unnecessary ingredients that can be found in the frozen ones. The Waffle Maker
heats up quickly. It makes Belgian waffles divided in 4 sections. The waffles are cooked quickly and evenly. I can tell you the non stick surface is so easy to clean. Nothing sticks to the waffle maker. Now I make fluffy waffles couple times a week.
The Waffle Maker
is small not bulky and it doesn't take much space in the kitchen that I'm glad. It's convenient, very easy to use and cheap. It is a great price for this solid Black & Decker Chrome Belgian Waffle Maker
.
3. In June we went Strawberry picking and I made Orange Strawberry Jam, Strawberry Ice Cream with roasted balsamic strawberries and Strawberry Banana Ice Cream Cake. I found and organic strawberry farm one hour away from my home. You can see on my Instagram how many strawberries we've picked.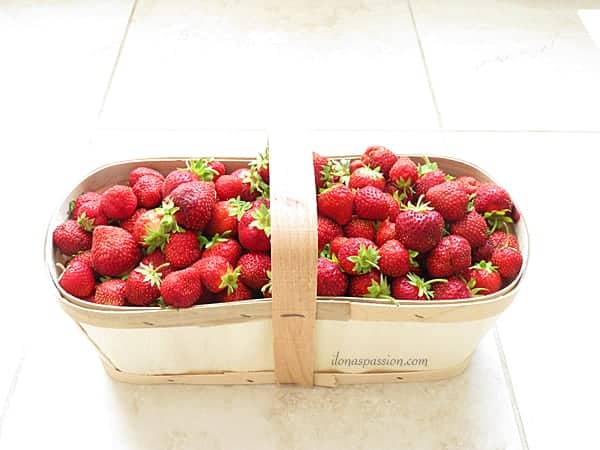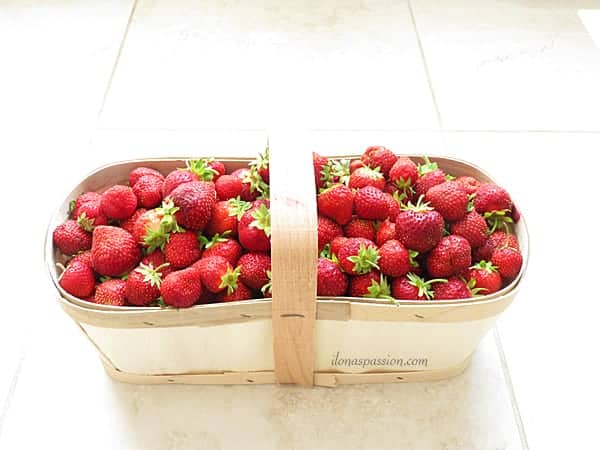 4. In June I also bought Cuisinart Stainless 10-Piece Cookware Set
that I love. I didn't found the exact one what I bought but this is similar one–> Cuisinart Stainless 10-Piece Cookware Set
. I can honestly say I happy with my purchased. The set wasn't very expensive. The price was reasonable. Stainless steel and without any plastic handles. Totally solid stainless steel 10piece cookware.
I hope you liked my Favorite Things!
Would you like to see more? Follow me: FACEBOOK, PINTEREST, GOOGLE+, INSTAGRAM, TWITTER, or SUBSCRIBE to receive recipes in your inbox!