I have decided to write about my blogging journey and tell you how it all began. What host did I choose and what plugins do I use. Ok so let's start from the beginning:)
This post contains affiliate links. If you will purchase through these links I will receive a small percentage of the sale price. All opinions are my own. You can see my full disclosure here. Thank you!
I always loved scrapbooking, I made couple beautiful scrapbook picture books and I have probably more scrapbooking tools and supplies that you can even imagine. My husband told me that I should sell it… but no I will never do it. I do not use it often now because in 2012 I moved into digital scrapbooking and this is how I fell in love with digital projects. I opened my Etsy Shop in the late 2012, but I added my products in the beginning of the year 2013. I became familiar with Etsy process, how it works and how to sell there. Also, I became a member of many Etsy forums.
After reading for awhile I quickly realized that in order to sell anything you have to promote yourself somewhere else. So I set up FACEBOOK, PINTEREST, GOOGLE+, TWITTER, WANELO and INSTAGRAM. I noticed also that many Etsy sellers are bloggers as well. So, I've decided to start blogging. At first I went with blogspot.com and my first blog was born. I loved blogging from the beginning, first I started to post my designs from Etsy but I thought that this blog will be boring with only invitations and cards. I realized… I am cooking and baking everyday and I always loved it. I considered to mix my blog into party, food and designs. Right now I even set up a Life category where I write mostly about places that I visited.
1. Choose Domain & Host
I began with blogspot.com and I liked it. This is free version and you can do a lot there, customize your site how you wanted it, get a domain and get rid of blogspot.com at the end of your url by adding your own domain name. You can also add Adsense ads and more. But … there are also cons, the blog on blogspot.com belongs to Google. That is why I decided to go with self-hosted version and I installed wordpress.
How to choose the right domain name is very important task while establishing your blog. I found a great resource from First Site Guide. The domain has to represent your brand, so you need to have a clear vision what you'll blog about.
I researched a lot for host, I was not sure which one to choose… however I read a lot good things about Bluehost and InMotion Hosting.  Both of these hosts are great, currently my blog runs on Bluehost and I recently upgraded to Pro where I have Free SSL certificate, Site Back Up Pro and other features. I love this host and I've never had problems with them. In addition to hosting I purchased a domain ilonaspassion.com from Namecheap.



2. Pick A Theme
After selecting the host and getting a new domain; I began searching for themes. At the beginning I went with free, pretty and feminine theme with beautiful pink and elegant black color.
After couple of months I decided that it's time to move on and get Genesis Framework from StudioPress.com. I got a beautiful Foodie Pro Theme that is delicate and it has many important features. The front page can be styled in many ways, colors and typography can be easily changed, category list is nicely displayed, very nice recipe page, flexible grid of archives/category and many more.  You can view demo here: Foodie Pro Theme
3. Great WordPress Themes
There are also other beautiful themes that I can suggest. One of the most beautiful, pinkish, girly and very feminine themes are offered by Restored 316 Designs. I actually got one of their themes, because in 2016 I would love to launch my e-commerce website where I sell my printable designs. Themes by Restored 316 Designs requires a purchase of Genesis Framework from StudioPress.com

The last wordpress themes that I would like to tell you about are from Elegant Themes. They offer a huge selection of beautiful themes at affordable price. Elegant Themes themes are original and elegant with a clean layout at the same time. Each theme has different styling and features.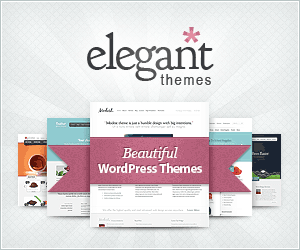 4. Grow You Blog
In order to be a successful in blogging you need to learn many important facts, for example how to start a blog, how to buy a domain, how to write a post etc. Believe me it is a lot to learn and sometimes it is overwhelming. However, I found one of the best ebook on the web written by Abby from Just a girl and her blog.
Abby taught me a lot about blogging. It was one of the best ebook that I purchased. Abby explains everything how she built following, worked with brands and made money the first year. Also, this ebook has lots of informative content. Abby included many pictures how to set up a blog, choose a domain, host, install wordpress. It is very helpful if you would like to start a blog or take it to the next level.
From Abby I know how to write a good post, include alt text and also write meta description that I did not even know before. Also, it helped me with my social media, how my Pinterest boards should look, when to post an update to my Facebook page and how to write better posts in Google+. Abby explains everything what you should know about Link Parties. She even covers topics like giveaways, sponsored posts and ad networks. I am just glad I purchased this ebook, because it is very well written with everything what I should know about blogging. Abby's writing style is clean and organized and I really enjoyed reading it.
5. Choose Plugins
Jetpack – has many features; I usually use it for my wordpress stats, sharing new posts on social media automatically, insert contact form to a page etc. This plugin has lots of features that you can choose from.
Akismet – we hate spam and this plugin is the best to check your comments if they look like spam.
Comment Reply Notification – this plugin send an email to the person who commented on your site so they do not have to remember to come back to your site and check the answer.
WordPress Yoast SEO – this plugin helps you to write better SEO optimized content. Choose a focus keyword and use this keyword in the title and content. It analyzes your post so you can see what else you should improve.
I am happy that you read my blogging tips and I hope that some of the information will be useful for you.
Follow me: FACEBOOK, PINTEREST, GOOGLE+, INSTAGRAM, TWITTER, or SUBSCRIBE to receive recipes and party themes in your inbox!