Free back to school chocolate bar wrapper printable with chalkboard background and roses. Lovely teacher's gift idea!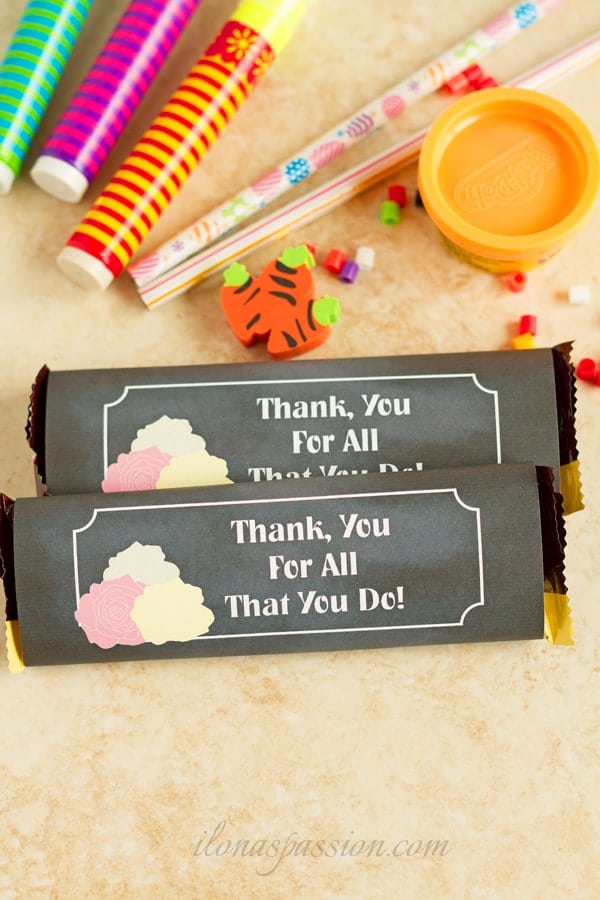 Summer is almost over and our children will go to school soon. I know in USA the school starts in August, so you probably already have only few weeks or days before the school will start. In Canada we start school in the beginning of September, so we still have one more month of summer.
Me and my family had busy summer. We are currently in Europe spending time with our family and friends. We ate so much ice cream, we played soccer all the time, spent lots of time on the lake. It was a blast and wonderful summer. I am looking forward to more summers like this. The most important fact for me is that we were together. That my children could spend some time with grandma, grandpa and cousins. I am so happy that I can visit my grandma that is almost 90 years old. I am glad that my children had the opportunity to meet great grandmother. We are living so far away from Europe and we can't see each other often.
But now I am slowly thinking about preparation for the school. What I have to buy and what my boys will need. Pens, crayons, notebooks, backpacks….etc. For the first day of school I designed a diy back to school chocolate bar wrapper printable that you can download it for free and use it as a gift for a teacher. You can print at your home printer or local print shop, cut and wrap around the Hershey chocolate bar or any other candy bar and secure with tape. Very cute and nice gift for every teacher you know!
I am offering my free printables for my subscribers —-> Download DIY Back to School Chocolate Bar Wrapper Printable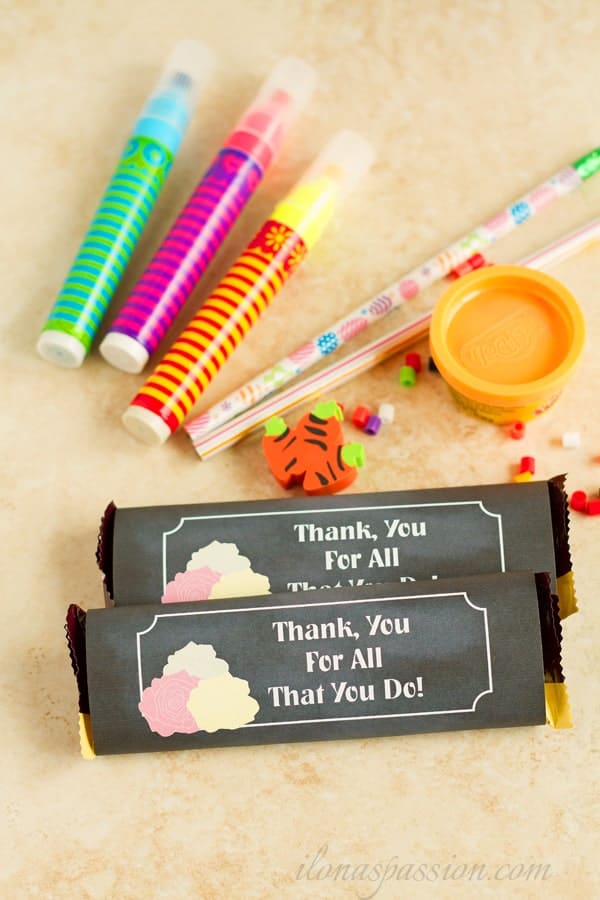 Create a lovely gift for the teacher with DIY Back to School Chocolate Bar Wrapper Printable!!!
Would you like to see more? Follow me: FACEBOOK, PINTEREST, GOOGLE+, INSTAGRAM, TWITTER, or SUBSCRIBE to receive recipes and party themes in your inbox!