9 Healthy Weeknight Dinner Recipes
9 healthy weeknight dinner recipes ideas for the whole family.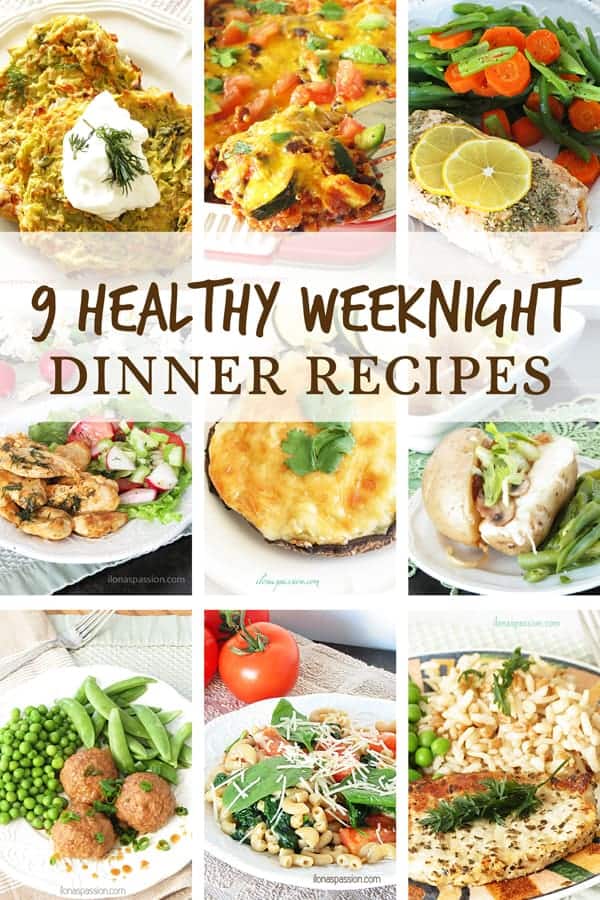 Did you make any New Year resolution? I always remind myself that after New Year it's time to lose a little weight. I will try to eat more healthy and also I will try to exercise:)
Lately, I've heard on the radio that Tuesday is the busiest time in the gym, especially about 6:30 p.m. Second busy days are Wednesdays and Mondays. Wow, that's interesting.  I don't usually go to the gym. My time is limited. However, when it's warm outside I go biking or walking.
I collected some healthy weeknight dinner recipes on my blog. They are easy and quick to make. Meatless, pasta, chicken, casserole, turkey recipes and more! Everyone will find a delicious weeknight dinner! You'll know how I like easy recipes! Don't forget to check other healthy recipes on my blog.
While I am mainly focused on party food recipes on the blog; I like to post a main dish recipes once in a while.




Would you like to see more? Follow me: FACEBOOK, PINTEREST, GOOGLE+, INSTAGRAM, TWITTER, or SUBSCRIBE to receive recipes and party themes in your inbox!